The 2007 Grammy Award-winning artist came to Vietnam to perform
July 30, 2021
dantri.com.vn
Famous symphony musician Denis Severin, who won the 2007 Grammy Award, will come to Vietnam to perform at a concert on December 19 at the Hanoi Opera House.
Artist Dinh Hoai Xuan - founder of Cello Fundamento to bring symphonic music closer to Vietnamese audiences said that 8 artists include: Razvan Suma, Denis Severin, Stefan Cazacu, Mindaugas Backus, Chu Yi-Bing, Leonid Gorokhov, Ella Bokor, Iulian Ochescu are all famous names in the symphony music industry in many countries in Romania, Switzerland, Romania, England, China...
In which, Denis Severin is currently a Professor at the University of Geneva and Bern - Switzerland. He participated and won the first prize in the Echo Klassik Prize (2015), the Grammy Award (2007) and succeeded in many other international competitions taking place in Greece, Italy, and Spain.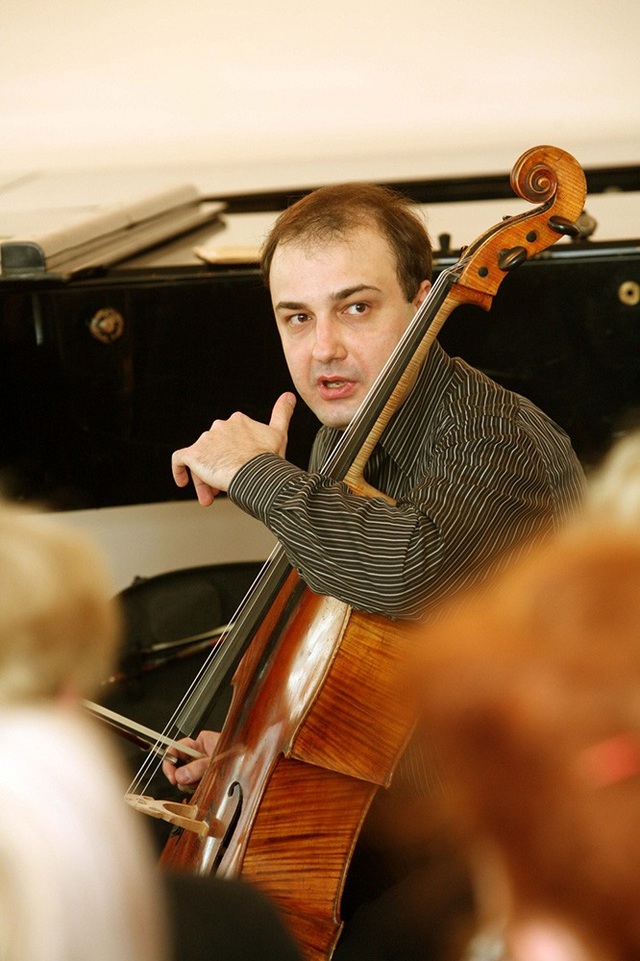 Click to zoom the photo
Portrait of artist Denis Severin.
He has performed as a soloist and chamber symphony in some of the most prestigious theaters in the world, including the Queen Elizabeth Theater (UK), Concertgebouw (Netherlands), Musikverein (England) Austria)… In addition, Denis Severin is also a regular guest artist at classical music festivals in Germany, Austria, France, Spain, Belgium, Poland, Turkey, Singapore...
In the upcoming "Cello Fundamento Concert 3" music event, the 8 artists mentioned above will join artist Dinh Hoai Xuan to perform famous works exclusively for Cello in a performance art space dedicated to the symphony
The theme of the music event is "Honor music - Ignite passion", with special emphasis on the cello, which will give the audience a deep, intimate chamber music night, a new perspective. on the culture of enjoying classical music.
A special highlight is that on this music night, the artists will dedicate a separate space to honor Vietnamese folk music. The work "Tro ve dat me" by musician Nguyen Van Thuong, the folk song "Ly Ngua O" (Hue) with the talented arrangement of musician Luu Ha An and the performance of singer Le Hue Thuong, Vu Khanh Linh, Nguyen Thu Phuong… will create an interesting color.
Ha Tung Long