Miss Ngoc Han suddenly appeared in the international concert with an unexpected role
July 30, 2021
www.24h.com.vn
Together with artist Dinh Hoai Xuan, the beauty hopes that the upcoming show will bring moments of sublimation in both music and images to the audience.
With love for Cello, artist Dinh Hoai Xuan over the years has maintained and developed the Cello Fundamento concert series annually since 2016. In 2019, the beautiful and talented female artist continued to perform the program with a desire to spread the beautiful sounds of Cello and bring classical music closer to the classical music-loving, chamber audience.
This year is the 4th time that the Cello Fundamento program is held, with the theme  Home Sweet Home, artist Dinh Hoai Xuan wants to express her gratitude to her homeland Vietnam, where she was born and raised, inspired and instilled a passion for the cello and as a deep thank you to the government for a scholarship for 4 years to study in Romania.
At the same time, Cello Fundamento Concert 4 marks the return of Dinh Hoai Xuan after years of training and hard work in Romania, helping her become the first female doctorate in Vietnam majoring in music and Cello performance. This year, the show brings together more than 60 talented artists of classical music in Vietnam and the world.
Artist Dinh Hoai Xuan revealed famous works to be performed in Cello Fundamento Concert 4 including: Bach: Suit No 1, Four Romanian dances, Trio for clarinet - 1st movement, Fantasiestucke: Adagio and allegro, Trio 2 parts for the seasons, Double concerto, Concerto for Cello and Orchestra,...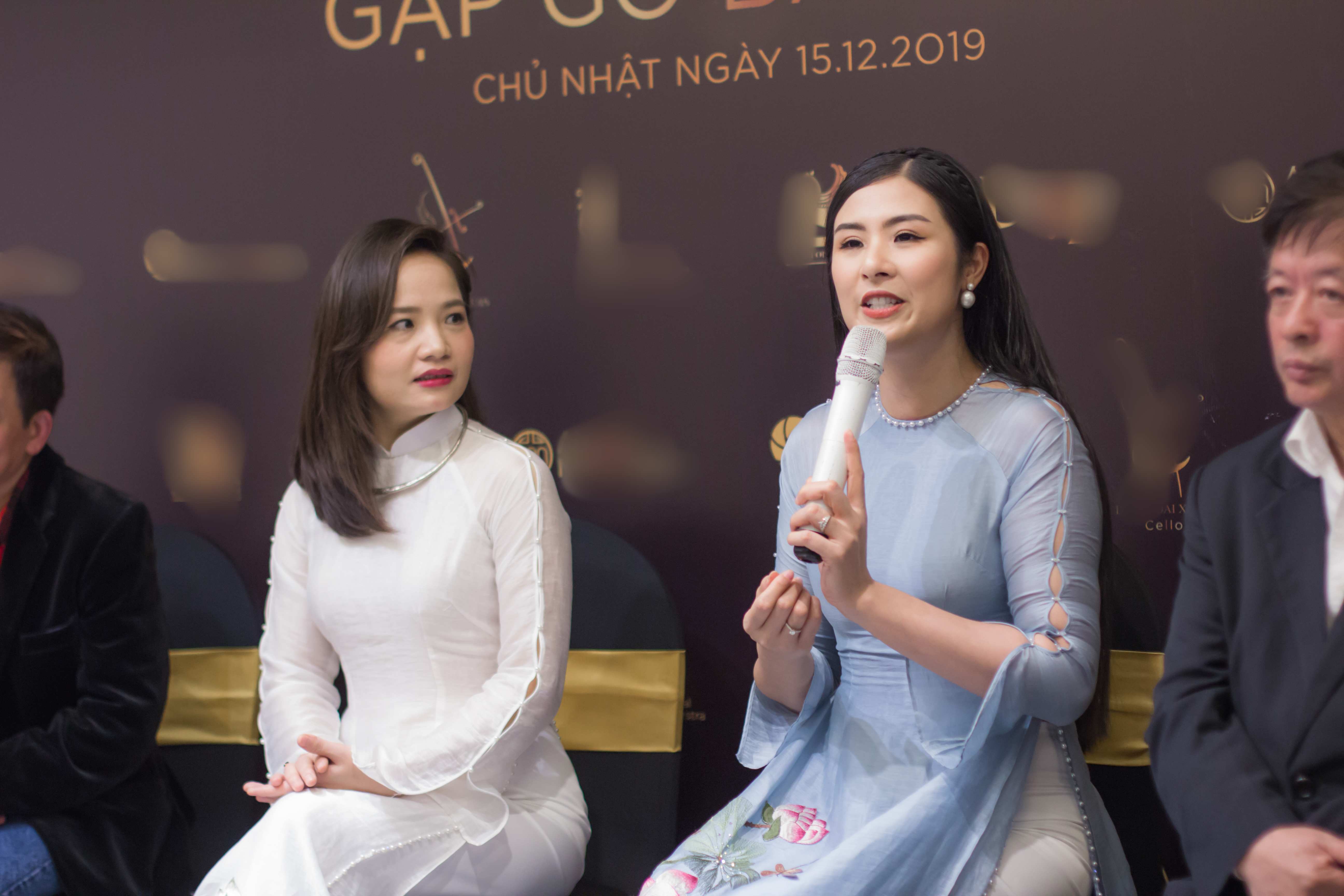 Present at the press conference to launch the program was Miss Vietnam 2010 Ngoc Han in the role of costume sponsor. Sharing about this participation, she said: "I have known Ms. Xuan for a long time and are the same artist sisters, I understand that when an artist stands up to do her own show after many years of trying, The whole process was very difficult. Listening to Ms. Xuan, I felt that there were a lot of  difficulties and hardships, and I also wanted to share, so I actively said: "If I can help you, just say it?'' Han thought. In a performance of Ms. Xuan, if both domestic and foreign artists wear ao dai, it is also very beautiful."
In addition to the main character, artist Dinh Hoai Xuan, the show also features two talented artists from Romania, Ciprian Marinescu - Conductor of Osaka Japan Orchestra and Răzvan Suma - Professor at Bucharest National University of Music, the teacher during 4 years of studying by artist Dinh Hoai Xuan in Romania and also a participant in the Cello Fundamento concert 2 & 3, will continue to appear in Cello Fundamento Concert 4
Besides, the program has the participation of artist Yamaguchi Hiroaki from Japan and artist Ella Bokor from Romania. Artist Chu Hai Ly - lecturer in the piano department of the Vietnam National Academy of Music and clarinetist Tran Khanh Quang graduated with a master's degree in Clarinet Performance in the US and is currently a lecturer at the Vietnam National Academy of Music. The Vietnam National Symphony Orchestra also accompanies artist Dinh Hoai Xuan in this program.
In addition, MC Le Anh - My Lan with their ingenuity will lead the program with more affection, closeness, and impression. In particular, musician Do Hong Quan - Associate Professor, Doctor of Science, President of Vietnam Musicians Association will be present with Cello Fundamento Concert 4 with a special arrangement for Cello performance with the Orchestra.