Enjoy the 'Trong com' through the sound of the cello
July 30, 2021
vietnamnet.vn
The folk song "Trong com" is performed through the sound of young cellists Dinh Hoai Xuan, Duo Cello Jaya, and artist Hoang Phuc, bringing a new and inspiring sound.
After the success of the projects to bring the cello closer to the public, artist Dinh Hoai Xuan returned to the audience nationwide in the Violocello Concert. This is a chamber concert with famous works written for Cello and Piano, held on December 16 at the Hanoi National Academy of Music.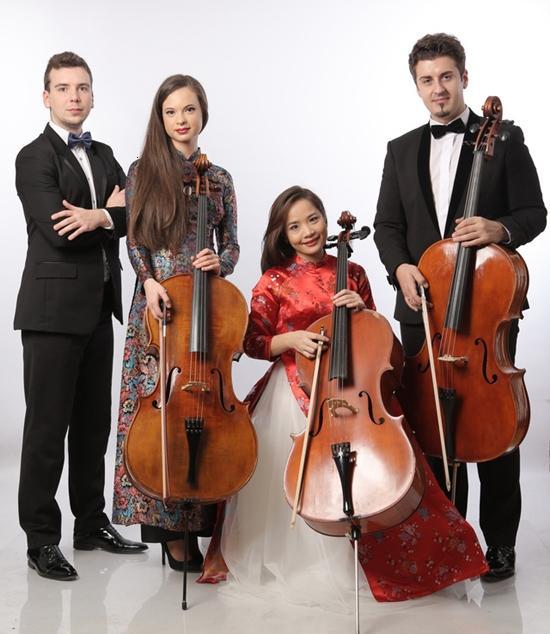 Artists participating in the program include Duo Cello Jaya, pianist Julian Ochescu and cellist Dinh Hoai Xuan.
At the event, the audience enjoyed the skillful music of talented artists from Romania: Cello Jaya duet group, pianist Julian Ochescu, and cellist Dinh Hoai Xuan.
In addition to such immortal songs as "Pavane and Bourrée from suite for piano op. 10 in A major", "Folk Dance", "Selections from Suite op. 16", the public paid special attention to the performance of "Trong com". " performed by artist Dinh Hoai Xuan, duet Cello Jaya, artist Hoang Phuc. Folk songs performed through the cello sound create a new and attractive sound, making the audience in the auditorium extremely excited.
​