Dinh Hoai Xuan brought tears to the audience when she turned to Hanoi
(NLĐO) - Tears were shed when viewers went back in time more than 60 years ago, listening to the wonderful melodies of Hoang Duong's music "Huong ve Ha Noi".
Although born and raised in Quang Binh, in order to pay tribute to the land that made her name, Dinh Hoai Xuan decided to do something impressive in the music of Hanoi. With her enchanting cello sound, "Huong ve Ha Noi", the famous work of more than half a century by musician Hoang Duong, through the sound of Hoai Xuan, once the valedictorian of Hue Academy of Music, reverberated in people's hearts. Feelings are indescribable. Older people seem to be immersed in memories, while young viewers are moved by the heroic past of their forefathers.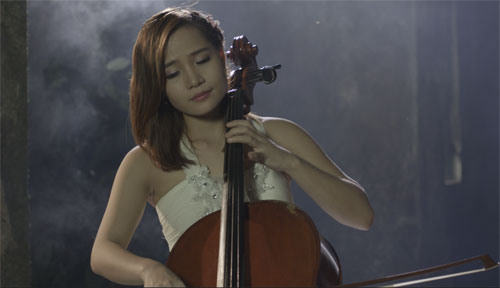 Many well-known artists have successfully "Huong ve Ha Noi" over the past decades, but translating a famous vocal work into a cello ensemble is a challenge for young artists. Unexpectedly, Dinh Hoai Xuan was free to fly and freely create his fingers through skillful hands on the seemingly clumsy cello, but with a diverse and romantic soul.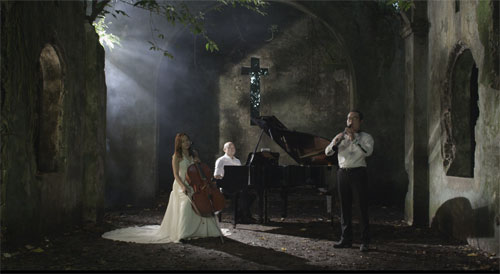 With the excellence of Huong ve Ha Noi, Dinh Hoai Xuan and Vietnam National Symphony Orchestra were invited by the Hanoi People's Committee to perform in a special music night to celebrate the 60th anniversary of the liberation of the capital at Ly Thai To square evening 10-10. The program will be broadcast live on channel VTV1.
Yến Anh, ảnh Tuấn Nguyên