CELLO FUNDAMENTO 3: INTERNATIONAL CLASSIC MUSIC PARTY SUCCESSFUL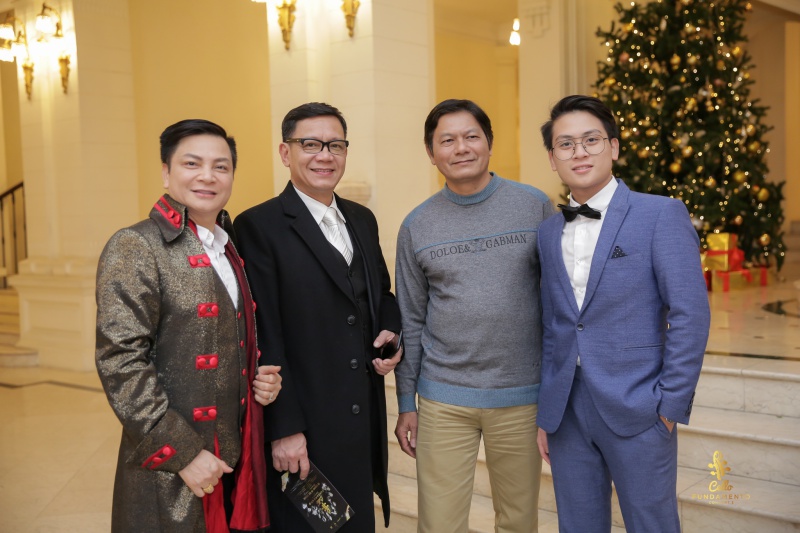 Cello Fundamento Concert 3 was welcomed by many audiences and artists.
In 150 minutes of the program, 9 talented artists of European and Asian symphony music: Razvan Suma, Denis Severin, Stefan Cazacu, Mindaugas Backus, Chu Yi-Bing, Leonid Gorokhov, Ella Bokor, Iulian Ochescu, and Dinh Hoai Xuan brought the Hanoi audience an exciting music party.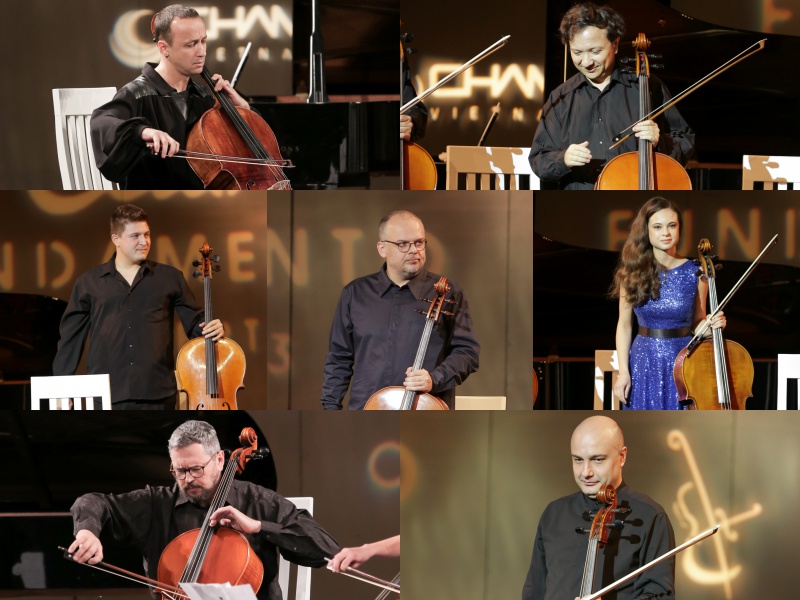 Talented international artists in Cello Fundamento 3.
This year's concert with the theme "Celebrating music - Lighting up passion" especially emphasizes the cello. From the beginning to the end of the show, the audience seemed to be immersed in the ancient space of the Opera House.
In response to the enthusiasm of the audience, the program gave a special gift during the night, which is the Vietnamese folk song "Ly Ngua O" remixed by musician Luu Ha An exclusively for artists. by Cello Fundamento. The work "Ly Ngua O"  was performed by 8 international artists and 5 Vietnamese artists. With artistic creativity, folk works can also be played with classical instruments in the chamber style.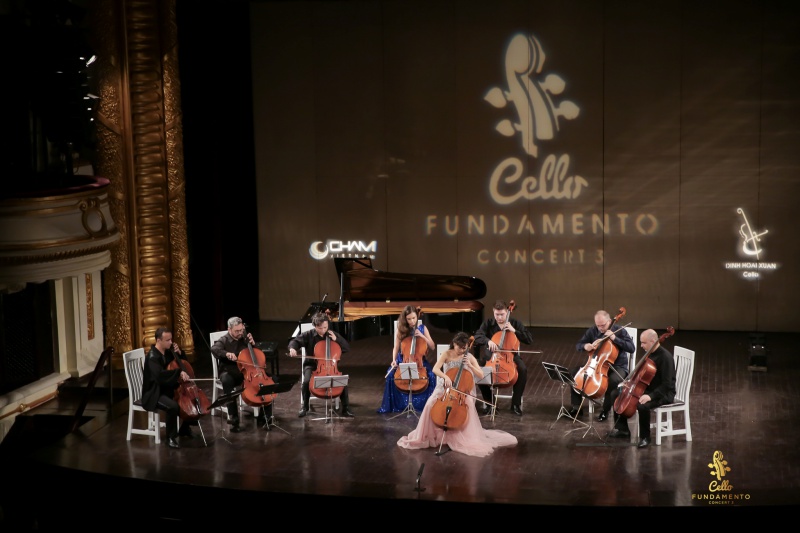 Artist Dinh Hoai Xuan and international artists had an uplifting night of music and satisfied Hanoi's classical music lovers.
Through the Bis performances in the Cello Fundamento program series, artist Dinh Hoai Xuan wants to bring Vietnamese folk music to international friends in a new and sophisticated way.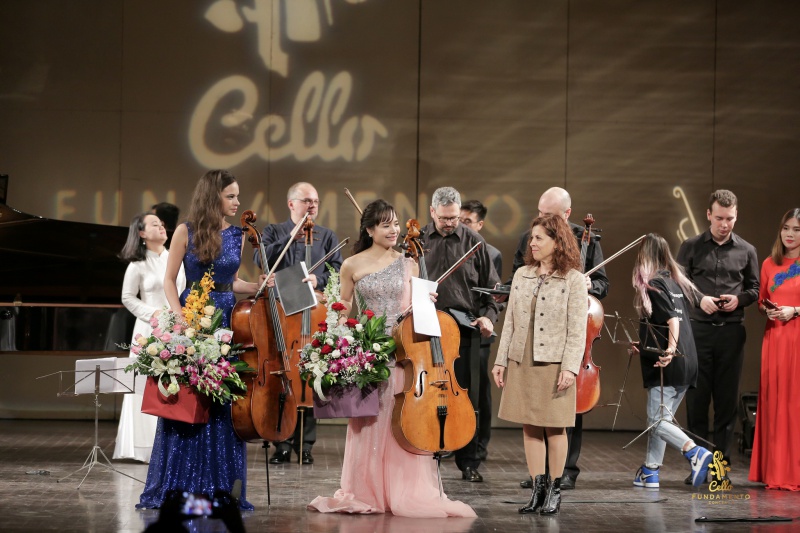 The Romanian Embassy presented flowers to the two main female artists of Cello Fundamento.
The 3rd year annual Cello Fundamento chamber music concert event had the presence of many foreign guests from diplomatic missions, artists, and famous personalities such as People's Artist Thu Que, artist Pham Cuong, singer Dinh Manh Ninh, singer Nhat Thuy, an excellent actor and artist Kieu Anh, ... and more than 20 media agencies.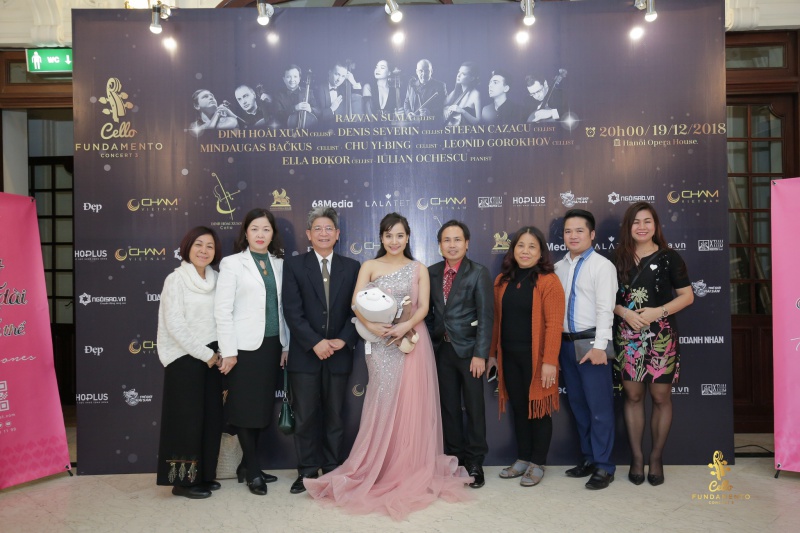 Artist Dinh Hoai Xuan took commemorative photos with guests.
Cello Fundamento 3 also received the companionship of many guest artists: musician Luu Ha An, Artist Hong Anh, singer Nguyen Thu Phuong, singer Bui Thu Trang, violinist-singer Vu Khanh Linh, ca. Artist Dieu Huong, drum artist Phan Nam, drum artist Huy Tuan. In addition, the program is also supported by many sponsors such as: Dep Magazine, Entrepreneur, Ngoisao.vn, LalaTet, Hoplus, Tiga.vn, 68Media, Seafood World...
Cello Fundamento concert 3 continues to mark an important milestone on the way to conquering the dream of bringing classical music, especially the cello closer to domestic audiences. The annual Cello Fundamento concert event will return in the fall of 2019.