Cello artist Dinh Hoai Xuan tells the story "Returning"
July 30, 2021
laodongtre.laodong.vn
Cello artist Dinh Hoai Xuan will perform a special program called "Cello Fundamento Concert 4 - Home Sweet Home" on one night only on December 29 at the Hanoi Opera House.
With a love for Cello, artist Dinh Hoai Xuan over the years has maintained and developed the Cello Fundamento concert series annually since 2016. This year 2019, the beautiful and talented female artist continues to perform the program with a desire to spread the beautiful sounds of Cello and bring classical music closer to classical and chamber music-loving audiences.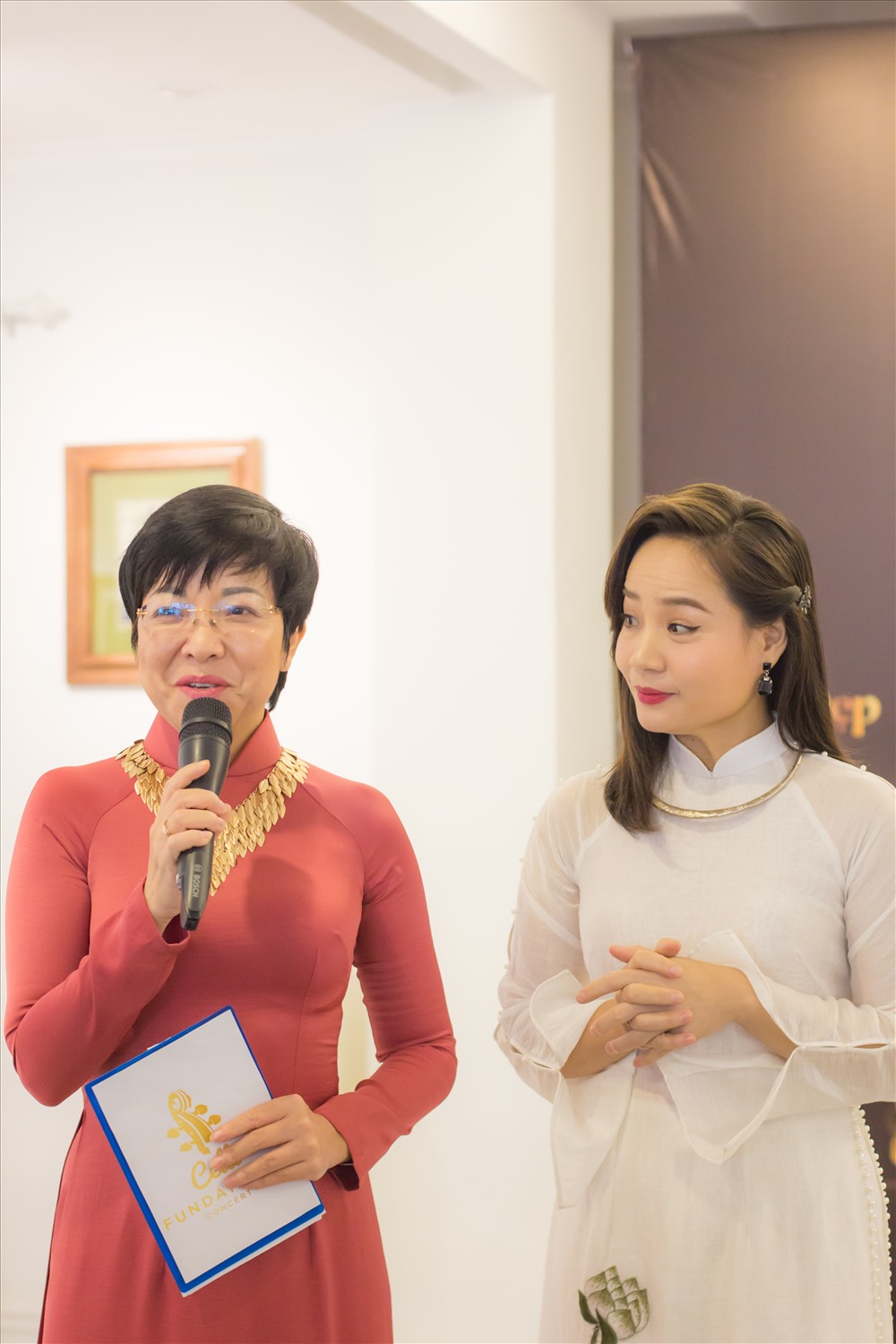 Dinh Hoai Xuan will have a program at the end of December. Photo: Shoot Media.
This year is the 4th time the Cello Fundamento program is held with the theme "Home Sweet Home", artist Dinh Hoai Xuan wishes to pay tribute to the homeland of Vietnam, where she was born and raised and nurtured and nurtured a passion for the cello.
At the same time, Cello Fundamento Concert 4 marks the return of Dinh Hoai Xuan after many years of training and hard work in Romania, helping her become the first female doctorate in Vietnam majoring in music and cello performance.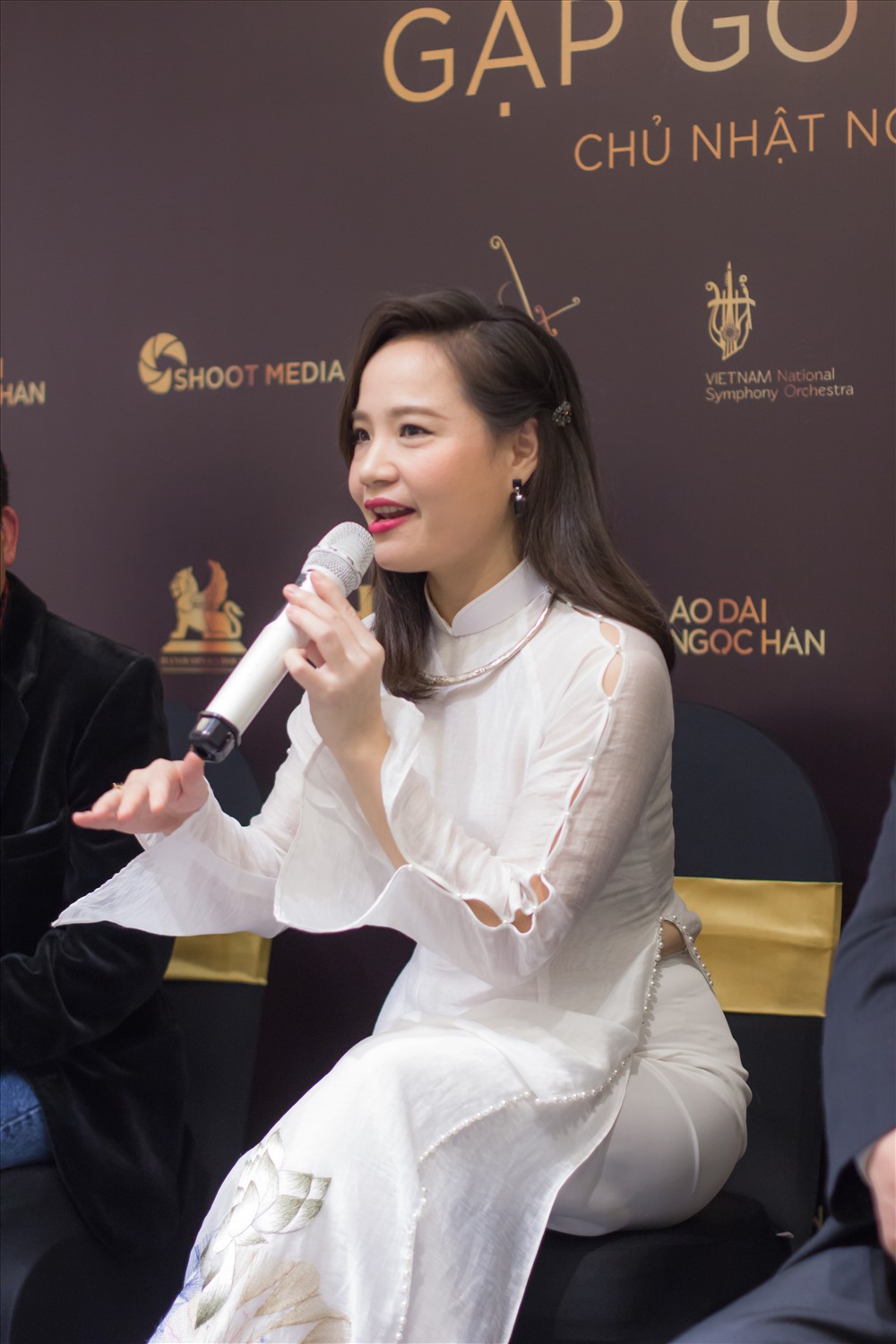 The female artist had enthusiastic sharing before the show.
In the upcoming program, in addition to the main character, artist Dinh Hoai Xuan, the show also features two talented artists from Romania, Ciprian Marinescu - Conductor of Japan Osaka Orchestra and Răzvan Suma - Professor at Bucharest National University of Music, teacher during 4 years of study by artist Dinh Hoai Xuan in Romania and some other artists.
In particular, musician Do Hong Quan - Associate Professor, Doctor of Science, President of Vietnam Musicians Association will be present with Cello Fundamento Concert 4 with a special arrangement for Cello performance with the Orchestra.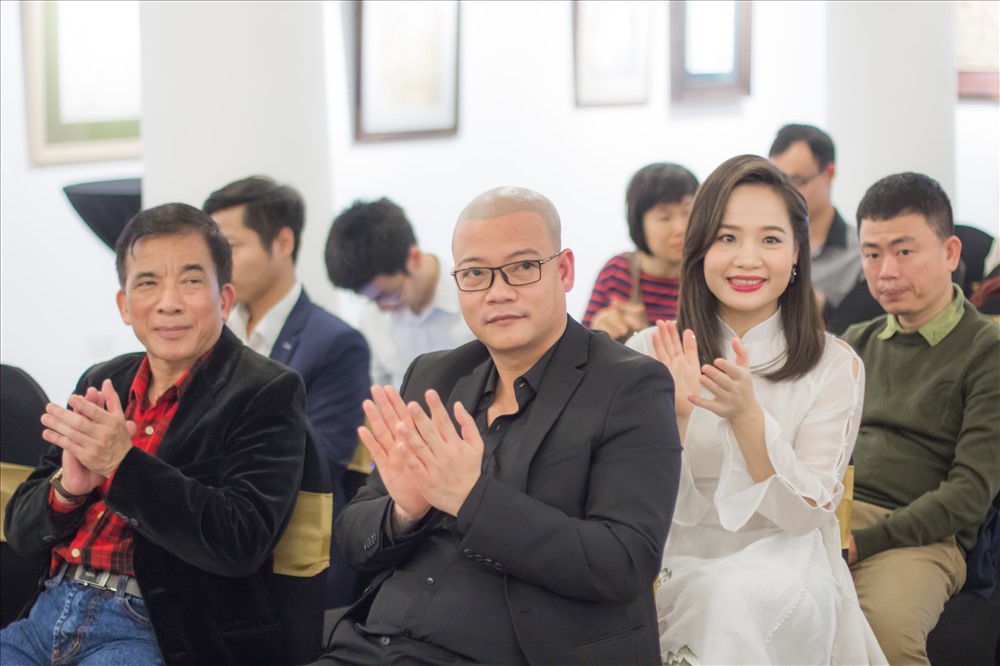 Many artists came to congratulate Dinh Hoai Xuan.
Dinh Hoai Xuan came to music at the age of 10 and fell in love with and attached to Cello from the very first day. She was the valedictorian of Violoncello at Hue Conservatory of Music in 2005 and excellently graduated with a Master of Violoncello performance at the Vietnam Academy of Music in 2012. The female artist also won a dual Ph.D. scholarship from the Government of Vietnam and Romania for the Cello performance major at the National University of Music of Bucharest.
She has also released many MVs, in which, the musical film "Towards Hanoi" (Hoang Duong) with a large investment on the occasion of the 60th anniversary of the liberation of the capital.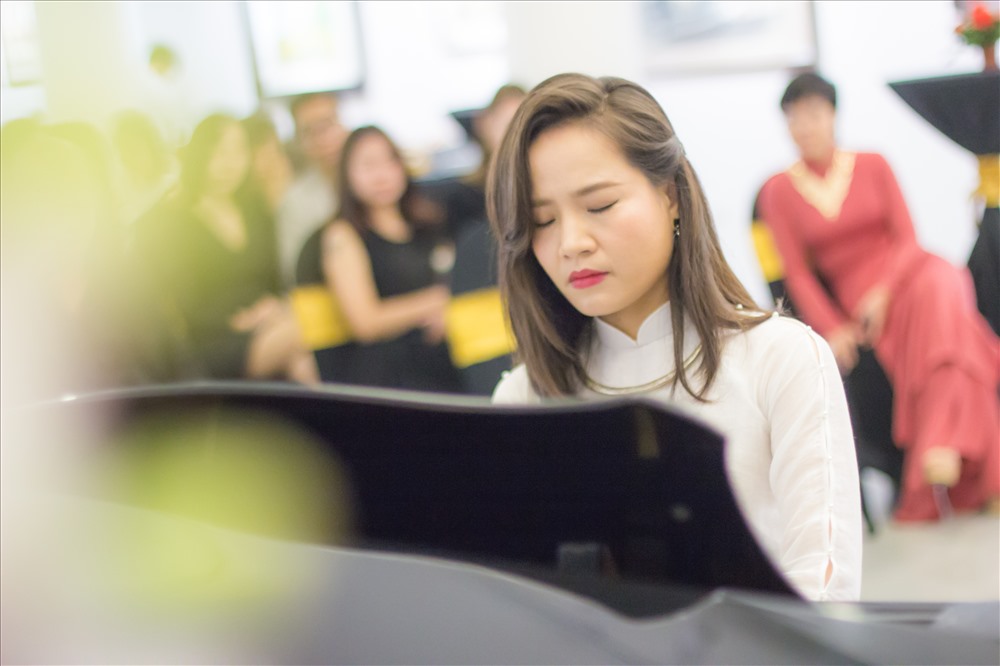 Dinh Hoai Xuan is Vietnam's first Doctorate and majored in music and cello performance.
Dinh Hoai Xuan chose to go his own way, though arduous but special. In the depths of her heart, the beautiful female artist always understands that wanting to get closer to the public through classical music in today's music market is not an easy thing.
"The road ahead is still arduous, but I am not impatient, but still make efforts to find a way to bring classical music closer to the public. Even though the music market is harsh and difficult, I do not allow myself to give up and have to learn how to overcome" - artist Dinh Hoai Xuan said.