Cellist Dinh Hoai Xuan invites more than 60 artists to participate in classical music night
July 30, 2021
phunuvietnam.vn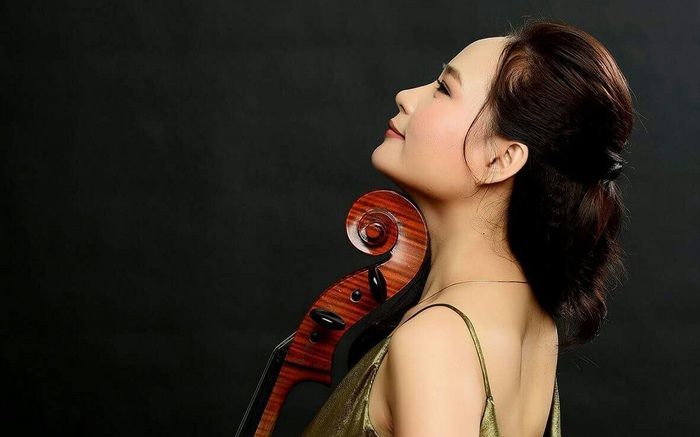 More than 60 talented artists of classical music in Vietnam and around the world will perform in the concert "Return" organized by the first female Dr. Cello of Vietnam.
Cello concert brings together many talents
Home Sweet Home (Return) is the 4th program in the concert series  Cello Fundamento Concert 4 initiated by Cello artist Dinh Hoai Xuan in 2016. The show will take place only on the evening of December 29 at the  Opera House
Dinh Hoai Xuan said, with the theme "Returning", she wanted to express her gratitude to her homeland Vietnam - where she was born and raised, and inspired and planted her passion for the cello, and at the same time as thank to the government for a scholarship for 4 years to study in Romania. In particular, the concert marked the return of Dinh Hoai Xuan after years of training in Romania, helping her become the first female doctorate in Vietnam majoring in music and cello performance.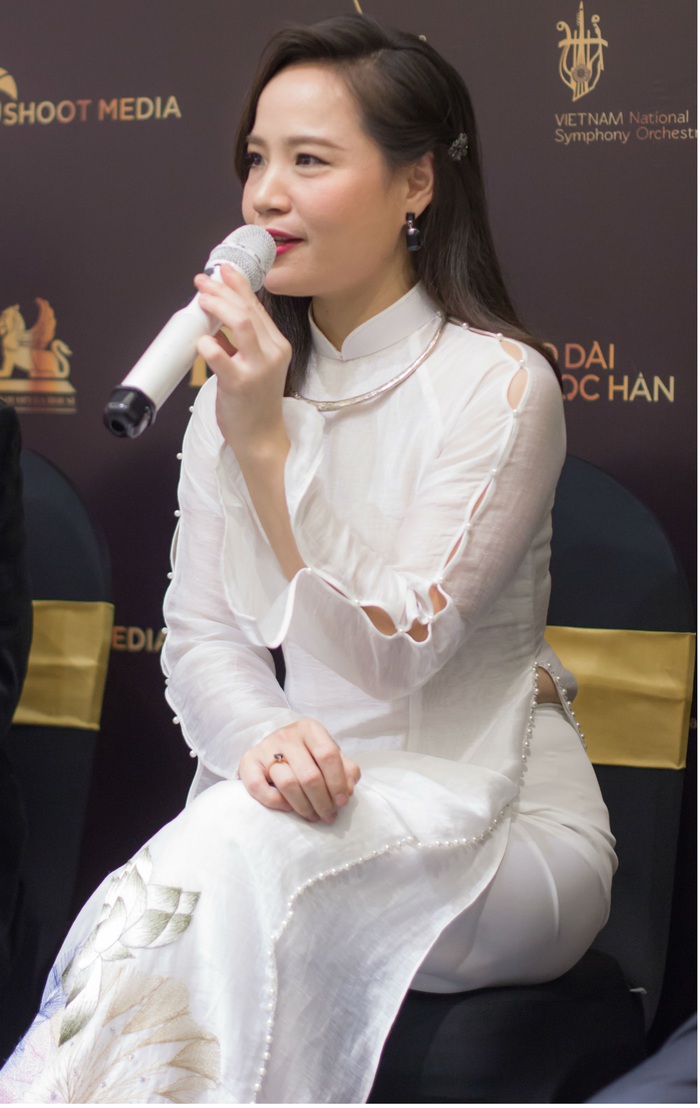 Dinh Hoai Xuan is Vietnam's first Cello doctor
Join the concert Return with more than 60 talented artists of Vietnamese and world classical music. Among them are many big names in the world music scene such as Ciprian Marinescu - Conductor of Japan Osaka Orchestra, Răzvan Suma - Professor at Bucharest National University of Music, artist Yamaguchi Hiroaki from Japan, artist Ella Bokor from Romania...
In particular, musician Do Hong Quan - Associate Professor, Doctor of Science, Chairman of the Vietnam Musicians Association will be present at the concert with a special arrangement for Cello performance with the Orchestra.
The female doctor of music's desire to spread Cello
Artist Dinh Hoai Xuan has been with the cello since he was a child and graduated as valedictorian of Violoncello at Hue Conservatory of Music, excellently graduated with a Master of Violocello performance at the Vietnam Academy of Music and won a scholarship doctorate degree of the Government of Vietnam and Romania at the National University of Music Bucharest.
Dinh Hoai Xuan has released many music products, including the highly appreciated MV Huong ve Ha Noi. The album Khú phieu du mot doi with 8 songs by musician Trinh Cong Son, which was composed for her cello and semi-classical orchestra, is also loved by the public. She has toured in many parts of the world such as Italy, Spain, Greece, Russia, Australia...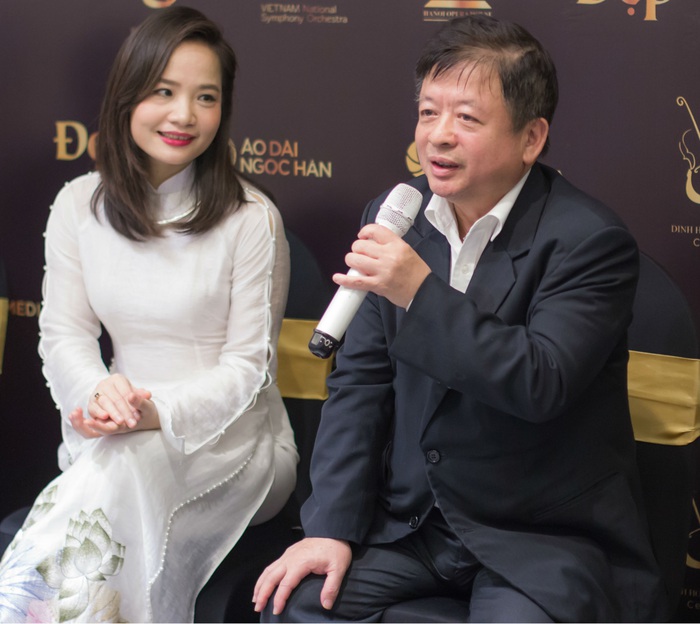 Dinh Hoai Xuan and musician Do Hong Quan
Not only passionate about performing, what makes Dinh Hoai Xuan always worry and devote a lot of enthusiasm is the development of Cello in Vietnam. She gave 3 clear points for her journey: "Firstly, I have to bring Cello to school and I have this plan in March next year to reach 100,000 students across Vietnam. The next time the program brings Cello to school will be for the Central region - where the sun and the wind are very hard, but there is an eagerness to learn which is very suitable for transmission jobs.
The second is to organize a competition for students studying Cello in Vietnam and abroad to come back and perform.
The third is to put out a game show, we have to combine it with games to spread it to everyone, especially preschool children, which is the best way to invest, through education, through television, through contests".
Dinh Hoai Xuan added, what makes her happiest is that now there are more young people who know Cello and the National Academy of Music has more students taking the entrance exam every year. "That's one of the good signs in spreading Cello," she said.